From Concept to Completion, Gardener Landscaping in Peterborough does it all!
For over 12 years, Gardener Landscaping has been making your property dreams a reality in Peterborough and the surrounding area! From the initial consultation to the landscape design and Landscape Construction phase,  we provide a fully comprehensive range of landscaping services.
Our Personal Approach to Your Project
Landscape Designing or upgrading your outdoor project starts with a free, professional on-site consultation. This is our opportunity to sit down with you and discuss your ideas, review your outdoor space, and understand your vision for your landscape project. We pride ourselves on our unique designs and ideas, and we welcome yours as well. Your plan can be as general or as detailed as you wish. If you'd like, we can provide recommendations on everything from specific plants to materials and other products. Our goal is to ensure you can spend more time enjoying your backyard and less time maintaining it!
---
Our Work is Guaranteed.
At Gardener Landscaping in Peterborough, all of our work is guaranteed so you never have to worry – just relax and enjoy.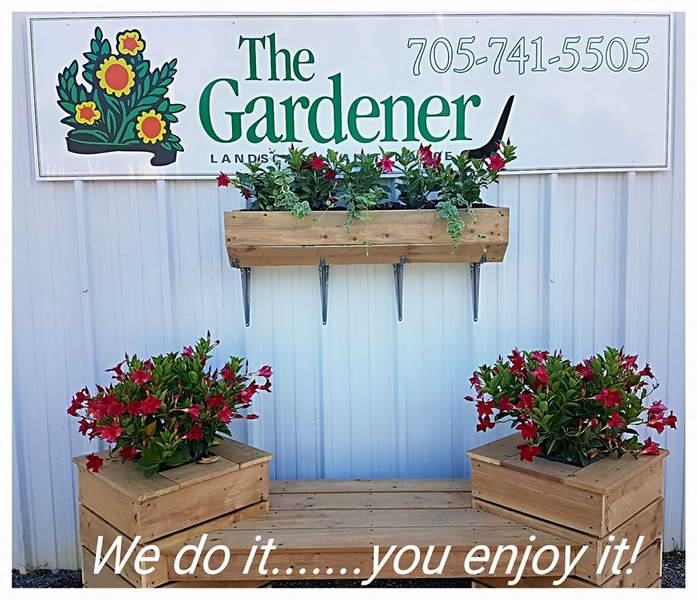 WHY GARDENER LANDSCAPING?
We take the time to listen and understand your lifestyle and living space so that we can design the best possible outdoor space for you.

Our designs are both unique and creative, and they recognize the importance of beauty and functionality. Your outdoor living space is an extension of your home, it must be aesthetically pleasing and complement your lifestyle.

Our consultative process, working with you every step of the way, ensures the best possible results.

Every outdoor space and lifestyle is different – so every site design should be different. Nothing we do is standard, and we don't use templates – our designs are always customized for you.

We are passionately dedicated to outstanding customer service.

In addition to fulfilling your vision, our goal is to maximize the value of your landscaping investment.

Everyone on our team is properly trained, experienced and insured by the Workplace Safety and Insurance Board (WSIB) and our company is fully insured for your protection and peace of mind.

Only top quality materials are used. There is never a compromise on quality.

We won't keep you waiting – once we've determined the best design for you, we get right to work.
We are Gardener Landscaping
Transforming  ideas and visions into award-winning projects for over 12 years.